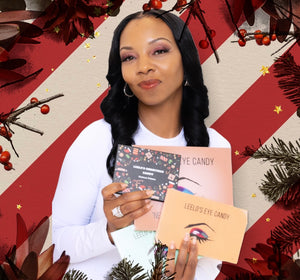 LEELO'S LITTY LIPS ORGANIC COSMETICS
Leelo's Litty Lips LLC is a Organic Cosmetics Company. All of our products are 100% Cruelty Free with No Animal Fat or Metals Added! We take pride in providing natural and toxin free beauty that makes a statement. All of our lip glosses are shea butter based and tubes come equipped with a built in light and mirror for precise application. Packages will arrive in 2-3 business days holidays not included. Leelo's Organic Cosmetics No. #1 Goal is Customer Satisfaction!
12 DAYS OF CHRISTMAS
12 DAYS OF CHRISTMAS
STARTS DEC 14
NEW SALE, EVERYDAY
FOR 12 DAYS
YOU DON'T WANT TO MISS THIS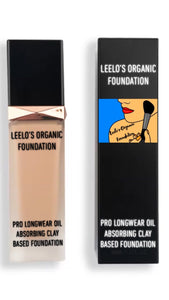 LEELO'S ORGANIC FOUNDATIONS!
Leelo's Organic Foundations! This lightweight formula applies evenly onto the skin,  with full coverage & have a soft matte radiant finish. Leelo chose clay based because it absorbs dirt and oil from your skin! Comparable to a powder foundation once it dries. 15 Shades will Range from Light, Medium to Deep. SPF 30 protection. Samples are available to find your exact shade.
Testimonials
Speedy processing, speedy shipping. Thank you!

@girleddi
Your Organic Foundation is really smooth and hydrating!

@deleece
Congratulations on your new store, God is so good!

@serenity_bysarah
Love it, Georgia Peach is my favorite lip gloss!

@tashmacstyles